Blog
Messana Active Ceiling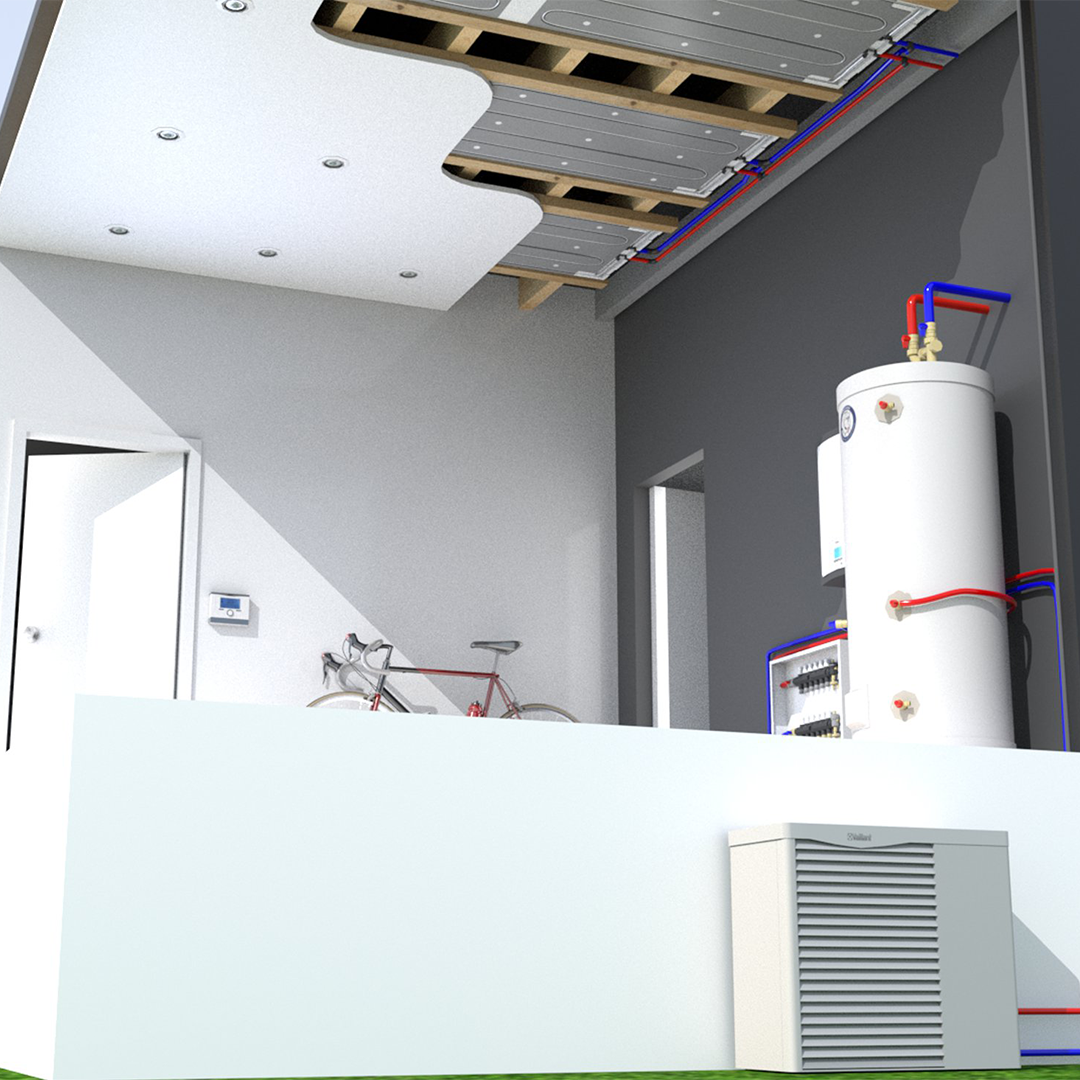 CREATING THE PERFECT ENVIRONMENT OF COMFORT THROUGH RADIANT HEATING & COOLING
WATERWARE'S RECENT LAUNCH OF THE MESSANA ACTIVE CEILING SYSTEM IS VIEWED AS A GAME CHANGER WHEN IT COMES TO COMMERCIAL AND RESIDENTIAL HEATING AND COOLING SOLUTIONS
Designed and manufactured in Italy, the innovative conditioning system is concealed in the ceiling and provides an environment of unique thermal comfort and health throughout your office or living space. The temperature delivered by the radiant energy based system is more uniform and the air is healthier without compromising functionality and aesthetics.
WHAT IS RADIANT ENERGY?
Radiant energy is the name for any form of energy that travels by particles or waves. In particular, electromagnetic radiation like X-rays or heat. Sir William Crookes discovered the concept of radiant energy in 1885 and found that it travelled through electromagnetic waves. Therefore, it was relevant in a range of fields and industries like lighting, heating, radiometry, and telecommunications.
Anything that has a temperature gives off a form of radiant energy. The hunter's campfire, the heat from the sun, the home cook's microwave, and even the warmth emanating from your local dry cleaner's washing machines and dryers. Your stove, light bulbs, and even your body produce radiant energy, as well.
Therefore, it's not out of the question for a company to harness that energy and turn it into a usable form of commercial and residential heating that offers unparalleled benefits. That's precisely what Messana has done with their Active Ceiling, proudly brought to the New Zealand market by Waterware.
WHAT IS THE MESSANA ACTIVE CEILING SOLUTION?
The heating and cooling solution from Messana draws on the makeup of radiant energy to create a highly effective form of heating and cooling that suits the residential and commercial market.
The Active Ceiling is a form of heating and cooling that is hidden in the ceiling structure. Warm or cool water is circulated through the panels, which adds or removes energy from the space below. There is no air movement or air blowers to move around dust particles and no recirculation of air. As a result, those who invest in Active Ceiling get to enjoy a healthier form of heating for their home or business.
What's more, Active Ceiling provides a uniform form of heating with a consistent temperature from one part of the home to the next. The floor surface will warm or cool in unison with the ceiling, while also fluctuating rapidly as weather changes.
Active Ceiling differs significantly from a traditional radiant floor heating system, such as underfloor heating. There is less mass to heat or cool, and it doesn't need to bypass carpeting and rugs. This form of heating is responsive, uniform, and healthy for homes and businesses.
HOW THIS FORM OF HEATING & COOLING SOLUTION CAN BENEFIT YOUR HOME OR BUSINESS?
The efficient and straightforward approach of Messana Active Ceiling is why it has been installed in homes across Europe for over two decades. Its high success rate in Europe has meant it has now become a firm favourite in North America, Asia, and Africa, as well. Active Ceiling's introduction into the New Zealand market by Waterware has also benefited several homes across different regions.
One system provides all your heating and cooling needs, while your ceiling can still be zoned for underfloor heating systems in different rooms of your home or business for unrivalled temperature control.
What appeals the most to home and business owners, however, is how this innovative radiant energy heating and cooling solution works in harmony with the temperatures in your region.
Crisp mornings can be made comfortable with an increase in temperature from the Active Ceiling panels. Once the sun comes out, those same panels, which add to the thermal efficiency of a structure, can then be lowered to a more comfortable temperature.
While a heat pump could achieve the same result, Active Ceiling does so without draught, noise, air circulation, and dust particles.
INSTALLING MESSANA ACTIVE CEILING
Radiant energy is the way of the future, and Messana Active Ceiling is proving its worth in this field whether for a new build or retro-fit project. However, homeowners and business owners who already have a form of heating may not know how they can go about upgrading to something efficient, reliable, and comfortable. It is easier than you might think to take advantage of radiant heating.
The goal of Active Ceiling, aside from offering a revolutionary form of heating, is to be convenient, comfortable, and flexible for any business or home.
CONTACT US TODAY FOR MORE INFORMATION!
The European market has seen the value of radiant energy as a form of heating for decades. Still, New Zealand is yet to catch up. If you are ready to enjoy consistent, streamlined, and clean heat in your residential or commercial setting, then it's time to look at Active Ceiling.